WELCOME!
You just found the home of PREG-NO!
PREG-NO! will make ANY pregnancy test in the world show positive for pregnancy!
We created this solution to be used as a prank.
PREG-NO! is a clear non-toxic solution and will not harm anyone.
PREG-NO! is sold in 10ML bottles with a dispensing top which is enough for 5-10 pranks!
Purchase now on Amazon! https://amzn.to/2NbK0tm
PREG-NO! 10ml = $29.95
Purchase now on Amazon! https://amzn.to/2NbK0tm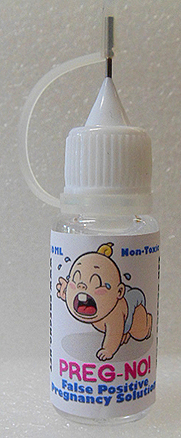 fake, pregnancy, Preg-NO!, pregno, pregnant, false positive, pregnancy test, pregnant joke, joke, gag, gift, trick, novelty, shop